At the invitation of National Nuclear Center of the Republic of Kazakhstan (NNCRK), A research team from Institute of Earth Environment, Chinese Academy of Sciences (IEECAS) visited NNC for the first time, and participated in the "VIII International Conference Semipalatinsk Test Site(STS): Legacy and Prospects for Scientific and Technical Potential Development" in Kurchatov, Kazakhstan in September 11-13, 2018.
The theme of the conference is the impact and development of the global environment on the Semipalatinsk nuclear tests conducted by the former Soviet Union. More than 200 delegates from nine countries in Europe and Asia attended this conference. There were about 80 oral presentations and 120 posters.
On the conference, an plenary presentation entitled "Analysis of Radionuclides Using Mass Spectrometry and its Application in radioecology and Environmental Tracing Studies", showed the research status and progress of radionuclide analysis and the tracing application in the ecological environment. Dr. ZHANG Luyuan, assistant researcher, gave an oral presentation entitled "Impact of North Korean Nuclear Weapons Test on Sep.3.2017 On Inland China Traced by 14C and 129I", showing the recent study on nuclear environmental safety in China by long-lived radionuclides. Other members of the delegation presented their work in posters during conference.
The delegation visited the STS "Experimental Field" and "Atomic Lake" sites, experimental complexes (including radioanalytical and radioecological laboratories, research reactors IGR and others), as well as the STS museum.
The main purpose of this visit is to strength the two-side cooperation and conduct further research. The delegation had a meeting with Dr. E.G. Batyrbekov, General Director of NNCRK and the major researchers. Some detailed issues on research cooperation, such as joint research in environmental radioactivity, research staff exchanging, joint project proposal were discussed.
By this visit, the cooperation between IEECAS and NNCRK was promoted, consolidated and strengthened. This also facilitates communication and development along the "one belt and one road"(OBOR)countries and regions.
The activity was financially supported by the Ministry of Science and Technology of China (2015FY110800), as well as State Key Laboratory of Loess and Quaternary Geology.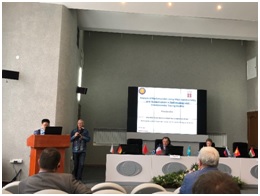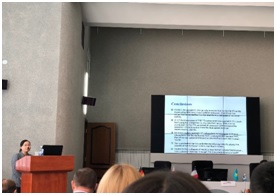 Fig1. Making oral presentations (by IEECAS)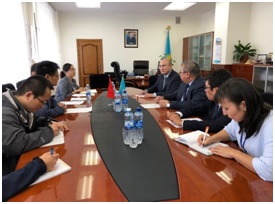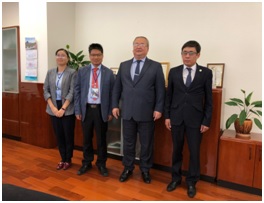 Fig2. Meeting with the delegation from NNCRK (by IEECAS)