On October 15-18, 2019, Institute of Earth Environment of Chinese Academy of Sciences(IEECAS) successfully held "ICDP Workshop on deep drilling at the Weihe basin, China" in Xi'an. The main task of this workshop is to discuss the implementation plan of international scientific drilling in Weihe basin, from the aspects of scientific significance, drilling engineering, team construction and future research plans.
Previous geological exploration and sedimentary stratigraphic research showed that Weihe basin has had preserved at least 7000m of fine lacustrine sediments since Eocene, which has had great potential to provide the first continuous and high-resolution climate information throughout Cenozoic.
Group photo of workshop participants (Image by IEECAS)
On behalf of IEECAS, Prof. AnN Zhisheng extended a warm welcome to the experts from home and abroad. Dr. Thomas wiersberg, representing ICDP, explained in detail the operation process and proposal review requirements of ICDP. He encouraged the international team to carefully design the Weihe drilling project and submit to ICDP for 2020 round of review.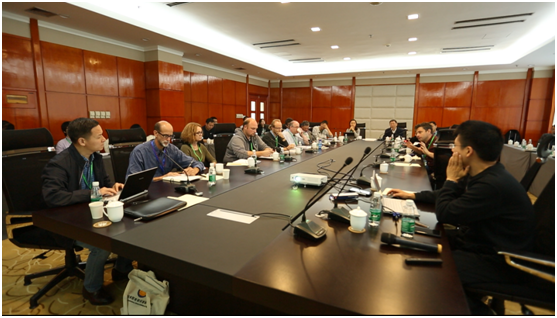 A snap shot of discussion day (Image by IEECAS)
After detailed field investigation, the participants discussed and provided valuable suggestions on how to prepare key components of the ICDP proposal. The proposal preparation team will submit full proposal to ICDP in January 2020.
Chinese geological research team has had completed a number of ICDP funded continental drilling projects. The East China Sea Continental Drilling Program studies studied the deep geological process of the ultrahigh pressure belt and the paleocollisional orogenic belt; the Lake Qinghai Continental Drilling Program discussesdiscussed the interplay of the Asian monsoon and the Westly., and the "Songke II well" in Songliao basin has had created a number of records with a drilling depth of 7018 meters. The successful implementation of these projects has had greatly advanced China's Continental Scientific Drilling and promoted the in-depth discussion of concerned Scientific hypothesis.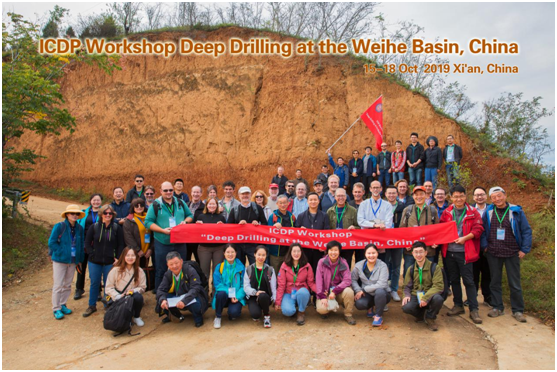 Field trip Day (Image by IEECAS)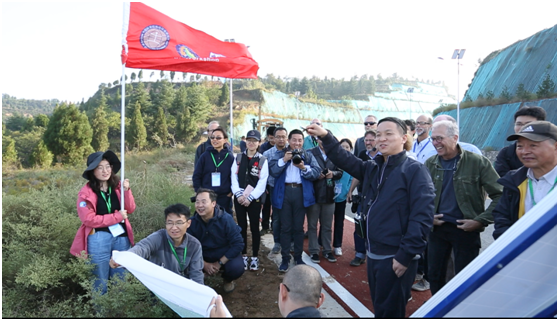 Viewing proposed drilling site in Weihe Basin from distance (Image by IEECAS)
Report of the workshop from Leibniz Institute for Applied Geophysics: https://www.leibniz-liag.de/en.html