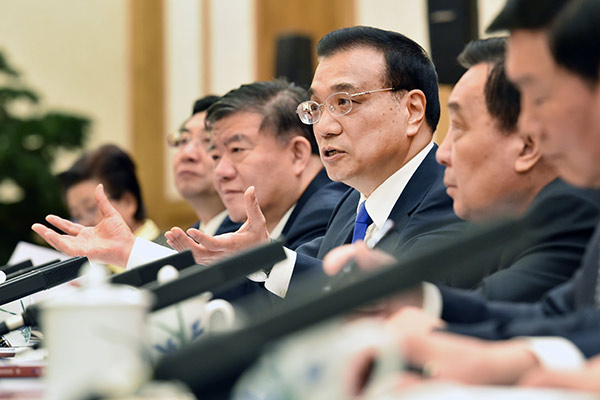 Premier LI Keqiang attends a panel discussion of National People's Congress deputies from Shaanxi province in Beijing on March 9.
Premier LI Keqiang called for all out efforts to overcome challenges and find out how smog is formed during a meeting with delegation from Shaanxi province on March 9.
ZHOU Weijian, an academician and head of the Institute of Earth Environment of the Chinese Academy of Sciences, presented her statement and suggested muti-disciplinary efforts to research the causes, development trends, impact on the environment, and control of smog that has become a major problem in north China.
In the Government Work Report delivered by Premier LI on March 5, he stressed efforts to make skies blue again, strengthen scientific studies on the formation of smog, thus producing accurate scientific targeted measures to deal with the problem, ZHOU said.
"We have sent a letter on this issue to Premier Li," she added.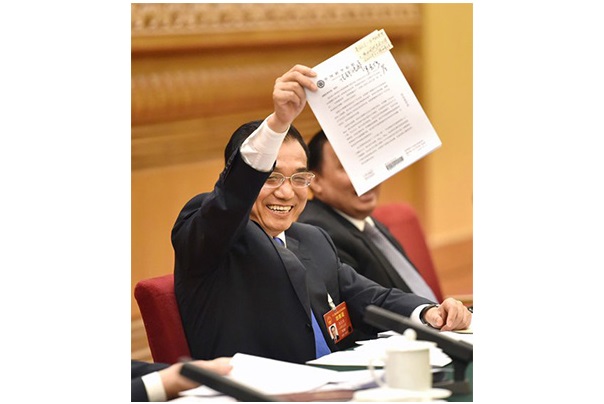 "Here is the letter which I have approved!" said the Premier holding the letter high in his hand.
ZHOU said that although many studies have been conducted on air pollution and general haze phenomenon, no specific study team for China's haze pollution has been set up.
China's haze pollution incident covers more areas and it is different from the haze pollution historically seen in London or Los Angeles, she said, adding that the composition of China's haze is also complicated. The pollution problem in China has seasonal characteristics, meaning its intensity varies season to season.
She said their research has shown that besides coal consumption, automobile exhaust and burning of biomasses, the use of nitrogen fertilizer in North China Plain should also be controlled to decrease PM 2.5.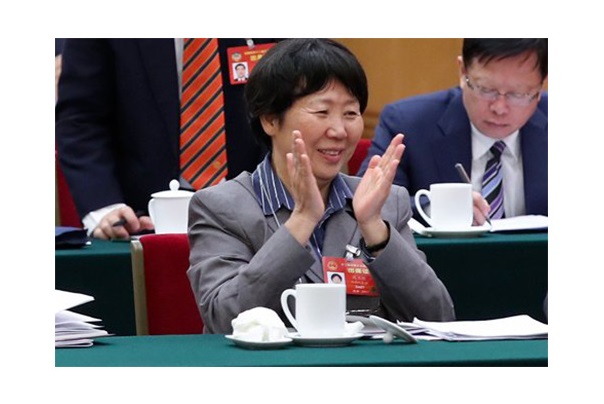 "You mentioned an important, but seldom raised point. The form of haze is not only affected by coal consumption, automobile exhaust and dust, but also related to agricultural pollutants, such as the overuse of nitrogen fertilizer. Is there any proof for the claim?" the Premier asked.
"We have conducted simulation experiments, proving that ammonia released by nitrogen fertilizer contributes 20 percent or more to the smog pollution," said ZHOU.
"Great importance should be attached to the study," said Premier LI. "We have taken many measures to fight smog in the past years, mainly concerning fire coal, automobile exhaust and dust, but did not pay equal attention to the usage of nitrogen fertilizer," he added.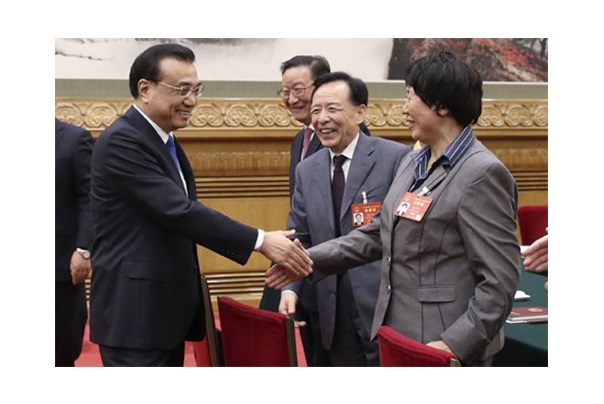 We need to carry out more in-depth study on the formation of haze. Only then, smog can be more effectively controlled, said the Premier.
The ultimate goal of our development is to ensure people's livelihood, which needs not only more efforts from medical and educational sectors but also coordinated progress of ecological construction as well as social and economic development, he said.
"Now we have got enough to eat and we hope to live well," said the Premier. "It means we not only need to improve our food quality but also breathe good air," he added.
"I have said at the executive meetings of the State Council a few times that if any research and development teams can study and clearly analyze the formation and harm of smog and offer effective targeted measures, we are willing to reward them with the Premier reserve fund. This is an urgent problem concerning people's livelihood. We must thoroughly study this issue at any costs."
Following his words, the meeting room resounded with applause. Academician ZHOU nodded her head and raised her two thumbs to the Premier.
Premier LI said that the public is looking forward to tackling the smog issue and seeing more blue sky days, which needs the concerted efforts of the whole society.
(ENGLISH.GOV.CN)