Announcement for " the Belt and Road" International Workshop on Sustainable Development of Water Environment
Date: June 1-15, 2019
Venue: Institute of Earth Environment, Chinese Academy of Sciences, Xi'an, China,
Sponsor: Bureau of International Co-operation, Chinese Academy of Sciences
Organizer: Institute of Earth Environment, Chinese Academy of Sciences
Working Language: English
Workshop Director: Dr. LIAN Yanqing, lianyq@ieecas.cn
Training Courses: This workshop will include a series lectures on various topics, visits to research laboratories and field trips to research facilities and experimental sites. All lectures will be given by highly respected scientists from China and abroad.
Cost: No cost. Selected attendees will be fully sponsored for round trip airplane tickets, hotels and meals at the workshop.
Enrollment: Graduate students and scientists under the age of 45 from the "One Belt And One Road" countries are encouraged to apply. A total of 20 applicants will be selected on the competitive base.
Application: Please submit the application through email to Ms. Yang Li (Liyang@ieecas.cn) with the application form (see the attachment), 2-3 reference letters and a copy of your CV before the deadline of March 31, 2019. Applicants will be informed by email around April 15, 2019.
Application deadline: March 31, 2019
Training contact: Yang Li, Liyang@ieecas.cn
Welcome to apply and pass this announcement along to your colleagues!
IEECAS
12th, March, 2019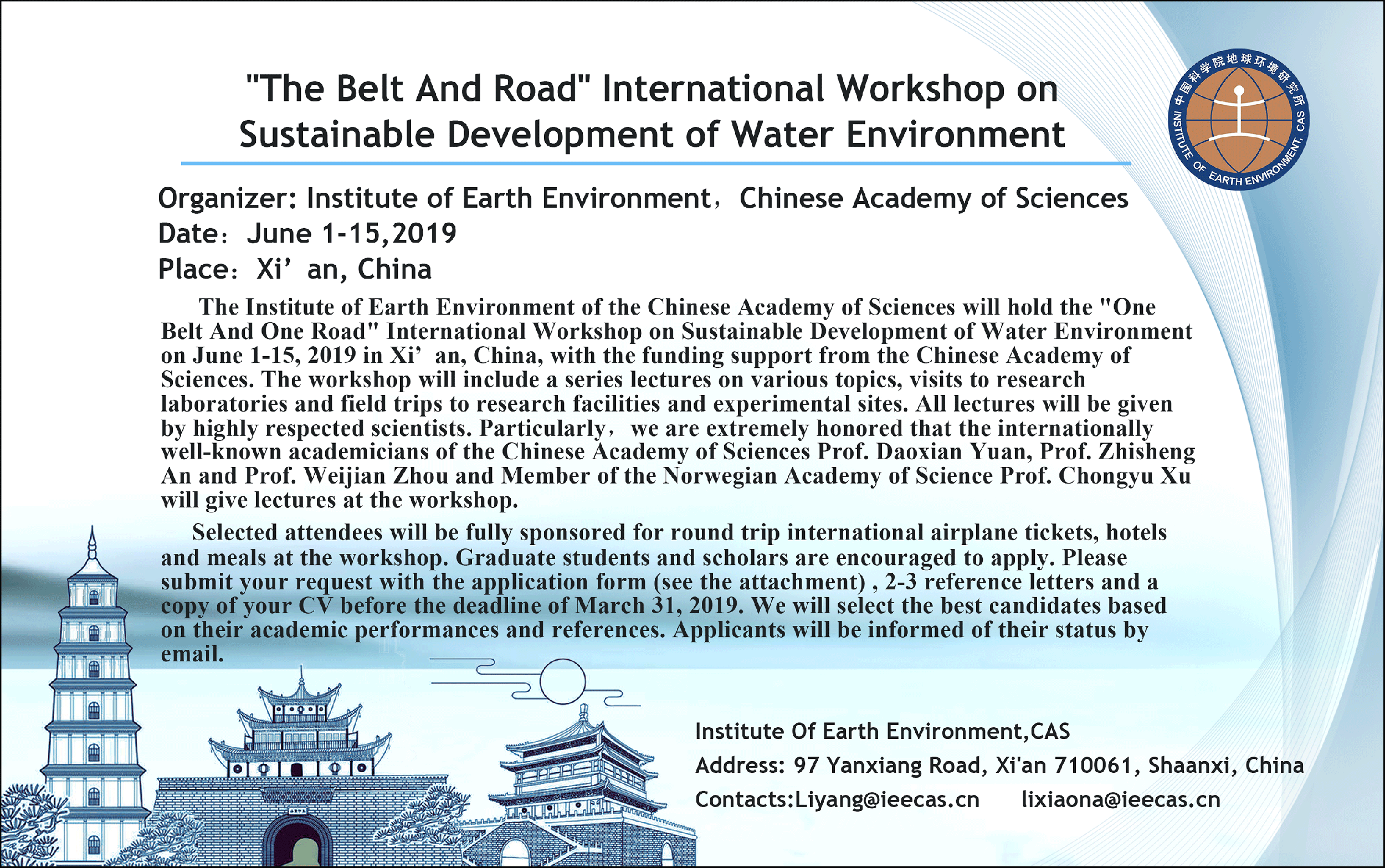 Poster of Workshop