The volcanic province of the Leizhou Peninsula and Hainan Island include several maars which contain high resolution and sometimes continuous records of late Quaternary environmental changes. They are well positioned to respond to changes in ENSO and ITCZ.
However, the time resolution of these records tends to be low, and little is known about the effects of the abrupt climatic events like 9.2 ka and 4.2 ka events on tropical rainforest. There is also a slowly emerging picture of the effects of how humans have managed to occupy and use tropical forest environments and when the agriculture and cultivation began and became widespread in Southern China.
A study led by the guest professor DODSON John from the Pollen and Tropical Climate Change Lab of the Institute of Earth Environment (IEE) of the Chinese Academy of Sciences investigated a 20.62 m core from Shuangchi maar in the volcanic province of tropical northern Hainan Island. A radiocarbon dated record of pollen, charcoal, organic carbon and some fossil algae provided a discontinuous record from its sediments covering the last 20000 years. The fossil record was broken in places by abrupt pulses of inorganic material washed into the basin from the crater walls, presumably during periods of high magnitude storms.
Last Glacial Maximum was marked by forest but with a high component of grassland, suggesting a drier and cooler climate than today. Forest recovery was rapid from about 9500 years ago and a peak in tropical rainforest taxa persisted until about 5000 years ago and this appears to represent peak warming in the region.
Charcoal was present in most samples and where fire accompanied by forest disturbance flushes of nutrient lead to increases in abundance of algae in the lake waters. From about 5000 years ago until present there was evidence of human impact, and fire was a tool used to clear forest. Human impact signals appeared to be widespread from about 2000 years ago. Agriculture including rice, and later maize and fruit trees were grown at Shuangchi. There were offset in the timing of human impacts which reflected differential timing and extent of human impacts across the region.
This work was published in Palaeogeography, Palaeoclimatology, Palaeoecology, and was funded by the projects from the State Key Laboratory of Loess and Quaternary Geology in the Institute of Earth Environment of the Chinese Academy of Sciences, the Chinese Academy of Sciences, and the National Natural Science Foundation of China.

Fig.1. Pollen, spore, algae, total organic matter and charcoal diagram of Shuangchi Maar Lake in Hainan Island, South China.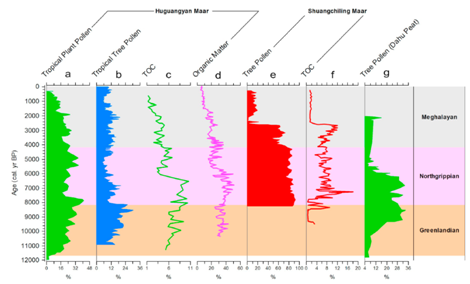 Fig.2. Selected data series used in the discussion.
Contact: Bai Jie, Institute of Earth Environment, Chinese Academy of Sciences, Xi'an, China. Email: baijie@ieecas.cn